Gwyneth Paltrow
"This is the comprehensive guide to health for every mother - new, or years out - who has ever felt tired, run down, or just not like herself."
Alejandro Junger M.D.
"The best programs and solutions for health issues are born of doctors that want to help themselves or their loved ones. That is how Dr. Serrallach arrived at his understanding of postnatal depletion, and what makes this book so helpful to women with the same issue, which is a world epidemic. His book is a guide to reclaiming optimal health that any mother who has given birth in the last seven years should read."
Penelope Cruz
"The Postnatal Depletion Cure is a groundbreaking perspective on women's health, which offers hope and practical information in equal measure for mothers who are beyond exhausted… I would recommend Dr Serrallach's book to all mothers."
Published by Goop in 2018
'The Postnatal Depletion Cure' was the first research to really look at the unique biology and hormones of a woman after giving birth and the toll that pregnancy birth and breastfeeding will place on her, especially if she is already depleted going into pregnancy.
While postpartum depression has become a recognisable condition, this is the first book to treat root causes of mommy brain, baby blues, and other symptoms that leave mothers feeling exhausted.
'Every Mom needs this...'
"Why isn't this given to every mom upon delivery??? This book literally changed my life--i went from suffering from chronic postpartum fatigue to finding supplements that gave me my LIFE BACK!!! BUY THIS!!"
- Amazon Purchaser
'A must-read for every Midwife, GP and Mother!
'This book changed my life. I saw a nutritionist and started taking supplements and my brain and energy came back! This info was sooo helpful and the concept of depletion (instead of depression) so natural and easy to fix with some expert advice.'
- Amazon Purchaser
'A must-read for anyone expecting.'
"This is a great book with so much insight into the postpartum realm. The fourth trimester is so difficult even with a baby that isn't fussy and sleeps well. All moms need to follow this docs advice!"
- Amazon Purchaser
What is Postnatal Depletion?
Many women feel they have not "returned to themselves" or fully recovered from pregnancy and birth, even many years out.
Dr. Oscar noted women in his practice presenting with similar complaints; fatigue, brainfog, irritability, difficulty sleeping, depression, anxiety, feeling tired but wired, and lack of libido. He suspected these patients were depleted from the enormous energy expenditure is it for the human body to grow, birth, and feed a new baby.
A voracious reader of medical literature, Dr. Oscar dove into the latest information about physiologic and chemical brain changes that happen during pregnancy and birth and the role that inflammation, stress, and nutrition have on brain health. This work is tied directly to postnatal mental health.
Dr. Oscar's treatment plans focus on identifying areas of depletion and supporting the restoration of the body's nutritional and hormonal health. His treatment plans are remarkably effective in helping restore women's health and vitality in the postpartum time. Dr. Oscar was the first to identify postnatal depletion as a syndrome in his groundbreaking book "The Postnatal Depletion Cure."
The impact of this important work is just beginning.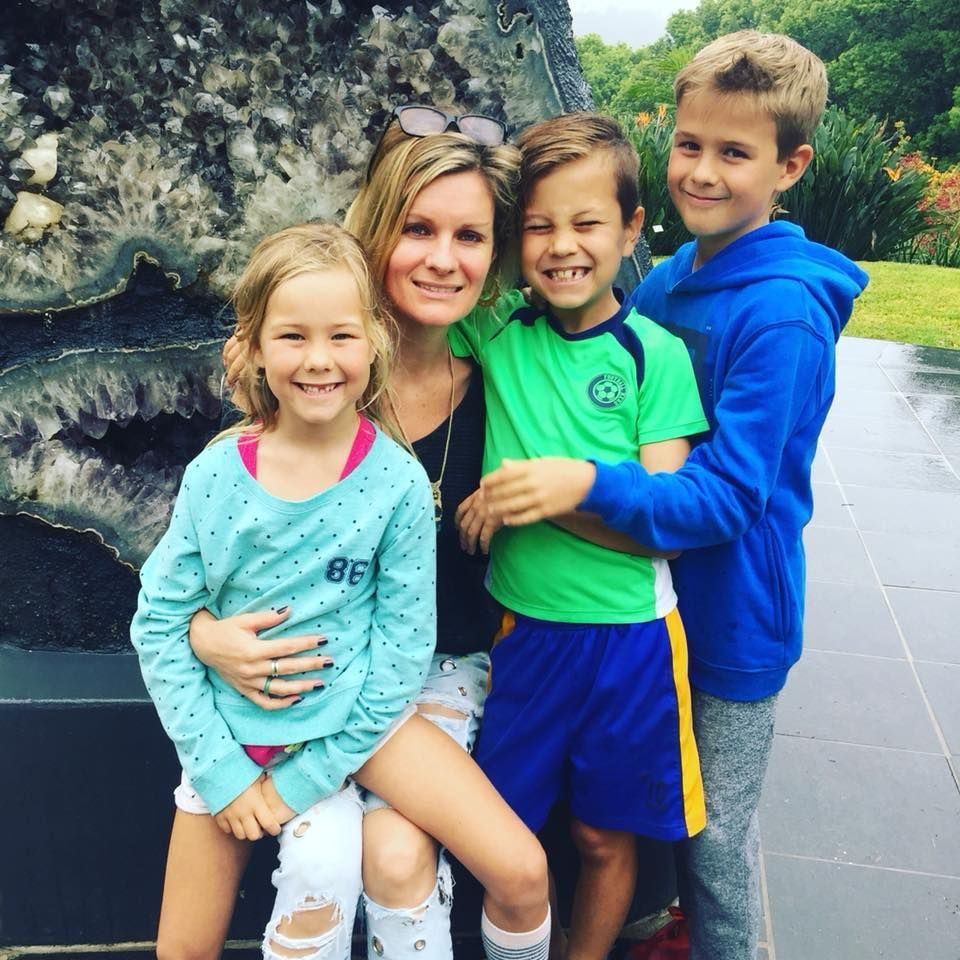 Oscar's wife Caroline was 32 when she had their first child.
In the next four years, they had two more, meaning they now had three children aged five and under.
In the Postnatal Depletion Cure, you'll read how Caroline's struggles with her health through this time was a big part of the inspiration for Oscar to start his research.
Matrescence (the becoming of a Mother) is something that needs time and support.
Sadly in the west, many women are not given this opportunity. In fact, it's almost seen as heroic how soon a Mother returns to work and gets her pre-baby body back. The lack of a proper recovery (4th trimester) after giving birth is something that can and does contribute to postnatal depletion in the long term. But the good news is, it's never too late for your postnatal recovery.


"If a new mom isn't allowed to fully recover from the demanding requirements of pregnancy and birth, the aftereffects can last for years. I've treated women who were still depleted ten years after their babies were born."
~ Dr Oscar Serrallach
ORDER YOUR COPY HERE
Choose from one of these retailers, then submit your details further below to receive your bonuses!
...THEN ACCESS THE BONUS CHAPTER HERE!
In this never-published chapter on Recovering Your Home, Dr Oscar reveals a few easy steps that can help you tremendously - not just with reducing your postnatal depletion, but with improving the health of your entire family. Beauty products, household cleaning products, the chemicals in your pantry, and the toxins in your kitchen aren't always as benign as you might think. Once they're gone, not only will you and your family feel better, but these are steps that are deeply satisfying to make because they can help to immediately lessen your depletion.
Enter your details below and get instant access to this bonus, never-published chapter
for Dr Oscar Serrallach's book, The Postnatal Depletion Cure:
You'll also be subscribed to Dr Oscar's mailing list. Unsubscribe anytime.
Baby Brain: It's all in your head...or is it?
Why do so many mothers struggle with memory and cognition and what's the solution? Watch Dr Oscar Serrallach's free webinar on this important topic:
You'll also be subscribed to our mailing list. Unsubscribe anytime.
This is intended as health based information and not as medical advice or a substitute for medical treatment. If you have any medical conditions or concerns you need to consult your health practitioner first prior to trying any of the above suggestions.